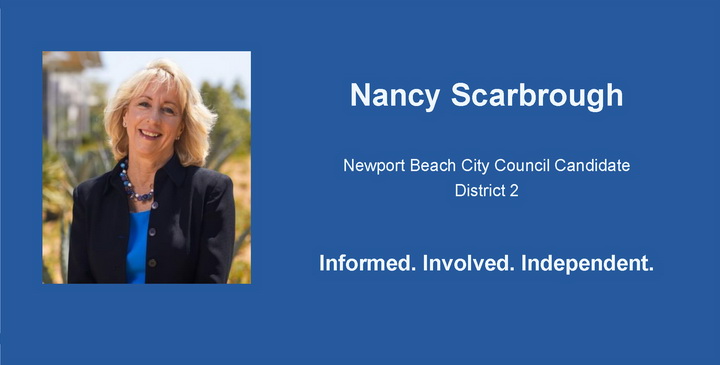 We've had such an amazing response to my 2 for 2 Challenge! And today is it…our last opportunity to ring in a new era of responsive leadership in Newport Beach.

We need your help to win this election. Every Newport Beach voter gets to vote for one candidate in each of the city's district races (District 2, District 5 and District 7).
So whether you live in the Port Streets, Santa Ana Heights, Harbor View Hills or any other Newport Beach neighborhood, you can vote for me AND reach out to 2 friends and recommend that they vote for Nancy Scarbrough for City Council for District 2!

I will bring in the most knowledgeable experts to help us address the important issues we will be facing over the next four years.
I am at city and community meetings every week. I'm ready to hit the ground running to represent you as your City Council person.
I will represent you based on what is best for our amazing city. I will listen to your concerns and make thoughtful, balanced community-centered decisions.
Please vote for me for City Council, District 2.

---
Copyright © 2020 Nancy for Newport Beach City Council, All rights reserved.