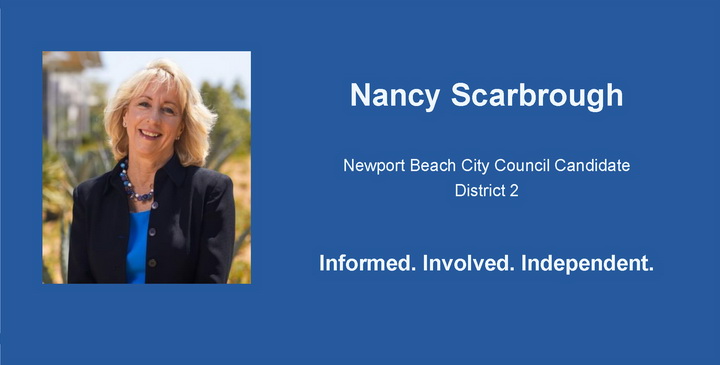 Only five days left until Election Day. And my 2 for 2 Challenge is working! Will you help me win by reaching out to just two more of your friends?
We know that Newport Beach City Council races are won by as few as 36 votes. So everyone you talk to can make a real difference by using their vote to change the status quo. Every vote for me brings me closer to a win so that I can implement real change in how our city government works, especially in how it works for you!
Two more friends who vote for Nancy Scarbrough will make that difference. And if those friends share their choice with two other voters… that's how we'll win!
There are many critical issues that will need to be dealt with over the next four years. We need a strong council representative who will listen to you, get all the facts, and base every vote on the best interests of Newport Beach residents and businesses.
I will be that independent thinker and the one who stands up for you. Please cast your vote for me for Newport Beach City Council. I will make a difference!
Every Newport Beach voter gets to vote for a candidate in each of the city's district races (District 2, District 5 and District 7). So whether you live in Newport Heights, Spyglass Hill, Eastbluff or any other Newport Beach neighborhood, you can vote for me AND you can help spread the word in our 2 for 2 Challenge.
I am honored to be endorsed by so many Newport Beach dignitaries and voters like you. To see a full list of endorsers (it grows every day), click here.
I will work hard and I will work for you. I am Involved, Informed and I will remain Independent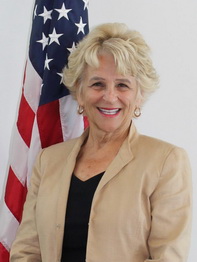 Councilmember Joy Brenner (District 6)
discusses just one recent example of my advocacy.
Click on her photo to play a clip from her interview.

---
Copyright © 2020 Nancy for Newport Beach City Council, All rights reserved.