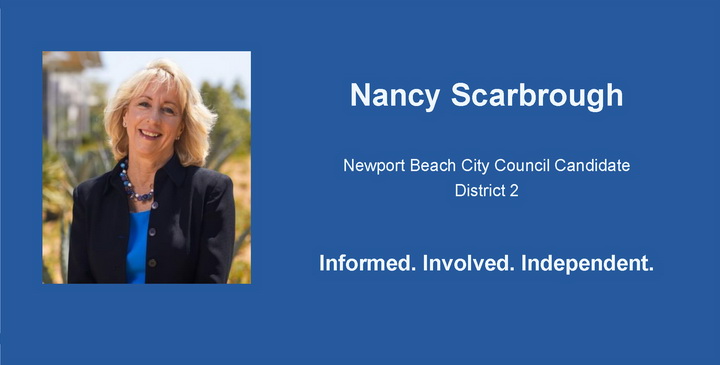 As promised, I am sending an update on an issue that impacts so many of us here in Newport Beach: the John Wayne Airport expansion to accommodate private jet services.
Please take a moment to catch up on this important update.

After lengthy negotiations with JWA operators, the City and several citizen airport activist groups, the OC Board of Supervisors just approved a lease for ACI Jet and Clay Lacy Aviation, two large Fixed Base Operators (FBO's).
The Win: The Orange County Board of Supervisors included the language requested by the City of Newport Beach and activist groups that maintain the current mix of small and large planes by assigning the acreage for more small engine planes than jets. They also decreased the number of FBO's who will build and operate the General Aviation Facilities from three FBO's to two FBO's.
Although it was not included in the leases, the two approved FBO's, ACI Jet and Clay Lacy Aviation, verbally agreed to adhere to the same JWA operating hours as commercial airlines. And JSX (formerly JetSuiteX) will now be required to move into the main terminal and comply with the same TSA security requirements as commercial airlines (for example, Southwest). This action closes a long-standing loophole that JSX exploited.
Continuing Challenges: JWA staff has been working on plans to upgrade terminals and parking for private jets and small piston-driven airplanes. These "general aviation" class of planes are excluded from the important protections in our JWA Settlement Agreement which limits hours of operation and caps the number of passengers per year. Only commercial airlines such as Southwest must adhere to the curfew. And so our work continues.
We are not done yet.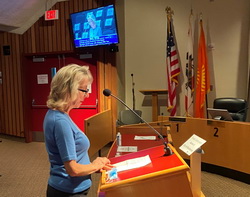 It took four years of meetings and discussions and countless hours of hard work and careful negotiations to make this first step a reality.
Join me in thanking all those who continue to work on behalf of residents to mitigate airport issues, including Councilpersons Diane Dixon and Jeff Herdman; Deputy City Manager Tara Finnigan; and citizen activist groups such as AirFair, SPON and Airport Working Group. I ask that you also continue talking to and corresponding with these groups to ensure airport issues remain high on their list of priorities.
You can count on me to continue my involvement and commitment to remedy these JWA issues. As an elected city official, I will be able to work even harder for you. Your vote for me on November 3 will ensure that happens.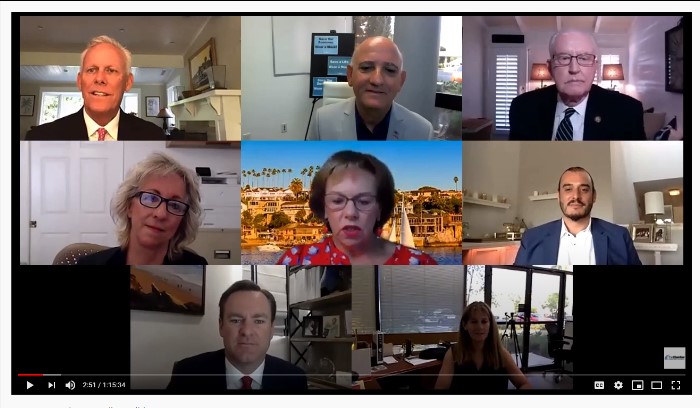 I hope you've had a chance to view one or more Newport Beach City Council Candidate Forums that started a few weeks ago. These forums provide voters with insights to platforms, policies and philosophies of the candidates for whom you will vote on November 3.
We still have two more scheduled, so please consider attending one or both of those. Also included below are links for videos of events that have already occurred ... well worth watching.
Upcoming Virtual Forums
Wednesday, September 30, 6:00 p.m.
CdM Residents Association
Friday, October 2, 10:00 a.m.
Friends of OASIS
Zoom ID: 806 395 3593
PW OASIS

Past Virtual Forum Videos
NB Chamber of Commerce
Speak Up Newport
West Newport Community Association

Sign up to receive my Newsletters here